News of the past week!
...
This page keeps you updated with what's going on at one of Central Scotland's best fisheries.
If you want to contribute anything to appear on this page, send your news and views to Iona at The Tarn!


For bookings/enquirys, our number is (01506) 873073.



Our hours of fishing are:
Everyday 9am - 9.30pm.
Except Tuesdays as we are closed!..

***************************************

26/01/2018

Good morning folks, so much for the forecast!.. lol. The Bait pool has entirely iced over this morning, but fingers crossed we will be open for tomorrow as normal as temperatures are meant to rise. The Tarn, the Fly side, is largely iced over. However there are several pegs completely ice free at the moment & a few more areas should be cleared as the morning warms. Thankfully it's not too thick, so again, fingers crossed, we should be totally ice free for fishing tomorrow. If in doubt, call us ahead on (01506) 873073.
The access road to the fishery from the West Calder side 9 1st right at bottom of the Cleugh Brae after the railway bridge), is OPEN to access to the fishery. The road is closed after the junction for the fishery, so ignore the work signs at the road end as they are misleading. Thanks!
********************************************
 
The Tarn is closed off tomorrow, Sunday the 5th of November, as we are privileged to be hosting The SANA Bank National final 2017/18, that will finish with deciding the Team who will go on to represent Bonnie Scotland in the 4 Nations Bank National next year!..
The Bait Pool is open as normal until 4:30pm!..
Tight lines to all the qualifiers in tomorrows event & safe travels to everyone, as I know many of you will be coming some distance to fish this event!.. The gates will be open at 7am tomorrow for you.
*Iona @ The Tarn*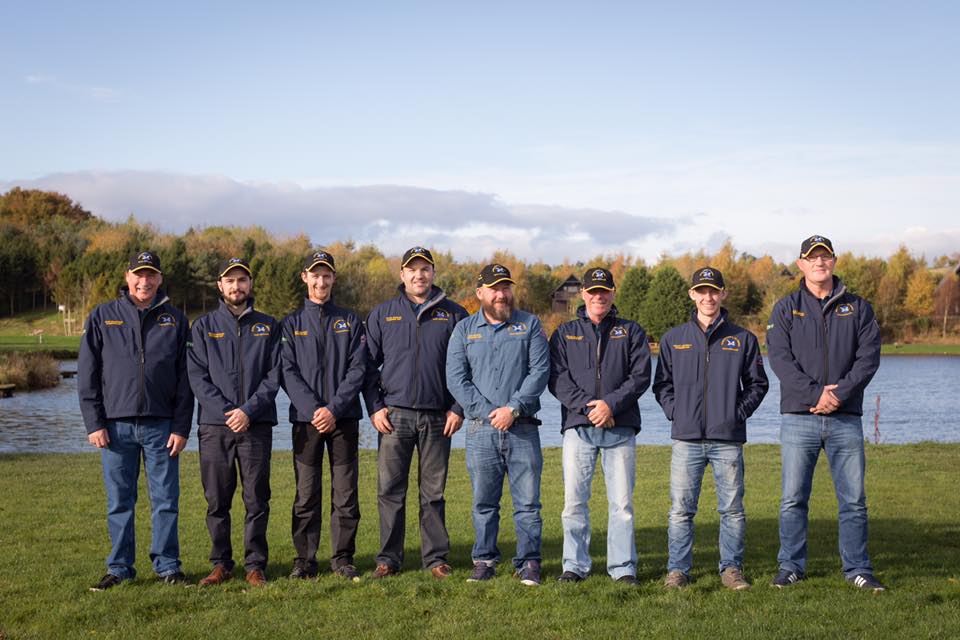 Scottish Bank National Team 2017!...

CHANGE OF FISHING HOURS!
*Please note, we are closed every Tuesday.
Our hours of fishing are currently 9am - 4:30pm everyday, except Tuesday's as we are closed.
Tight lines in 2017!..
*Iona @ The Tarn*
****************************************************