Allandale Tarn Fishery is a member of the Association of Scottish Stillwater Fisheries (ASSF)
Allandale Tarn issues a a warm welcome to all anglers and angling clubs.
The Tarn itself has had over 170 years to mature, ensuring the large numbers of aquatic & terrestrial insects that make Allandale a superb venue for dry fly and nymph fishing. Top of the water action can usually be found at some point in the day with Damsel nymphs being a particular favourite throughout the year.
The Tarn is stocked daily with quality Rainbow & Blue Trout, ranging from 1.8lb's up to over 18lb's, with Brown Trout & Tigers mixed in during the season. We now also have Artic Char.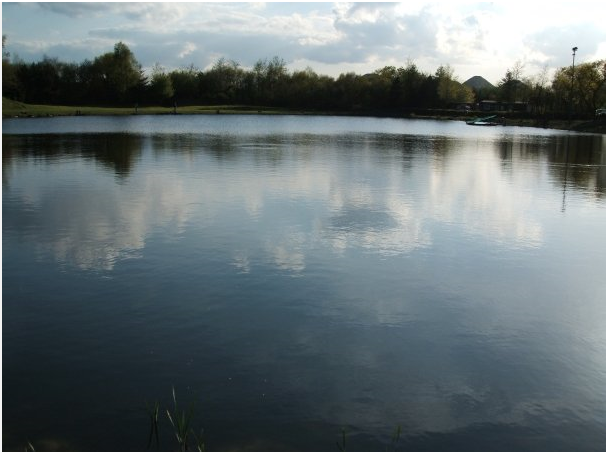 Fly Fishing catch & keep -
(Fish limit + catch and release after limit reached)
Day (9am - 4.30pm) ~ 3 fish+C/R £25.00
7 & 1/2 hours max ~ 4 fish+C/R £28.00


Any 4 hours ~ 2 fish+C/R £20.00
~ 3 fish+C/R £22.00


6 hours ~ 2 fish+C/R £23.00
Parent and 1 child (under 14) £34.00
up to 7 & 1/2 hours ~ 4 fish limit shared + unlimited C/R after take limit reached.

Family permit: £40.00
Parent and 2 children (under 14), or 2 adults & 1 junior
up to 7 & 1/2 hours ~ 5 fish limit shared + umlimited C/R after take limit is reached .
Junior or senior (Mon~Fri) ~ 2 fish + C/R £20.00
Any 7& 1/2 hours ~ 3 fish + C/R £22.00
Catch & release only
(Barbless hooks only on catch & release)
 
Any 4 hours £15.50
 
7 & 1/2 hours £18.00
6 hours £17.00


to find out permit options & suggestions on how & what's catching best on the Bait pool.
 
Opening times at the moment:
The gates open at 8am.
Our current hours of fishing are:
.
Annual membership to the Tarn is available for only £10 for any 12 months from date of purchase. This gives anglers 50p off every permit, 1/2 dozen of The Tarns favourite flies & a Free 7&1/2 hour permit after every 10 purchased. (either 2+C/R or C/R only), depending on what permits you normally purchase.
Best Flies and tactics

 
The excellent natural feeding in the Tarn makes it especially important that the fly fisher is aware of what is currently on the trout's menu. Click to find an up to date report on what tactics have been working best!
Allandale Tarn used to be called the Victoria named after the ruling Monarch of the day, Queen Victoria. It was originally used as a holding pool to refill passing steam trains and so is well over 160 years old. The biology has had this long to develop and is the secret to the incredible feeding in the Tarn. At that time, during the winter months it was also used as the local curling pool, however the Tarn has long since been deepend & the waters basin has been sculpted to create varied depths, suited to a wide variety of plant life & insect species.